About Juvéderm®
The Juvéderm® collection of injectable dermal fillers was designed to restore a more youthful appearance by addressing different signs of aging. All of these formulations contain hyaluronic acid, which is a naturally occurring substance that attracts and stores water, restoring hydration and youthful volume to the skin.
Juvéderm® XC: FDA approved to correct moderate to severe facial wrinkles and folds.
Juvéderm® Voluma™ XC: Designed to restore volume beneath the skin's surface to provide contour and lift to the cheek area.
Juvéderm® Vollure™XC: Ideal to soften moderate to severe facial lines and folds for a more youthful appearance.
Juvéderm® Volbella®XC: Created for lip augmentation and correction of perioral lines AKA lipstick lines.
Juvéderm® Ultra XC: Formulated to add fullness to thin lips, as well as smooth moderate so severe parentheses lines around the nose and mouth.
I am over the moon with my results from Dr. Willis after a breast lift and an abdominoplasty. Dr. Willis and his team are so easy to work with. He listened to what I wanted and gave me beautiful results- better than I could have even hoped for. If you're thinking about getting a procedure done with Dr. Willis my advice would be DO IT!
Dr.Willis and staff are incredible! They treat their patients with such high respect and make you feel right at home during your procedure. They are experienced and dedicated to making things right. You leave the office feeling really good about yourself and the work they've performed! I've had Fillers and Botox but would recommend anything!
Dr. Willis and his staff couldn't be more helpful and supportive. This has been the most pleasant experience and I am so pleased with the results and it's only been a week. The staff at the surgery center as well was wonderful and put all my fears to rest. I highly recommend anyone who is thinking of a procedure Dr. Willis and his staff provide you with all the information you need. Wish I had done it sooner.
My experience with Dr. Willis was amazing and I highly recommend him if you're looking for a skilled plastic surgeon and beautiful results! His technique is flawless and my results are incredible! I feel so beautiful, confident, and comfortable in my own skin. Do yourself a favor and book a consultation with Dr.Willis!
Who is a Candidate?
Individuals 21 years and older who would like to soften the appearance of fine wrinkles and lines or restore lost facial volume can often benefit from Juvéderm® filler. If you have a history of severe allergic reactions, are allergic to lidocaine, or are pregnant or breastfeeding, you should not undergo this treatment. Our medspa is owned and operated by double board-certified plastic surgeon Dr. Rhett Willis. He will discuss your medical history and aesthetic goals in detail to customize your individual treatment plan.
The Juvéderm® Treatment
To begin treatment, your skin will be cleansed and the areas to be injected will be determined. Because Juvéderm® products contain lidocaine, which is a mild anesthetic, numbing cream is not usually required. A very fine needle will be used to skillfully inject the Juvéderm® filler for the improvement desired. Treatment can take anywhere from 15 minutes to one hour, depending on the amount of change desired.
Recovery
Swelling, redness, firmness, itching, and tenderness at the injection site may temporarily occur following your injections. There is no downtime needed, so you can feel free to return to your regular activities. However, you should minimize strenuous exercise, alcohol consumption, and exposure to sun or heat for 12-24 hours after treatment for the best possible results.
Contact Us Today
Are you interested in dermal fillers and would like to know if Juvéderm® is right for you? If so, contact Charlottesville Plastic Surgery in Charlottesville, VA today. Your first step will be to schedule a consultation appointment with Dr. Willis so that a personalized treatment plan can be created for you.
Meet Dr. Willis
With an eye for finding the unique beauty in each individual, Dr. Willis incorporates the most modern techniques with a conservative touch, and strives to build lasting relationships with every patient.
Meet the Team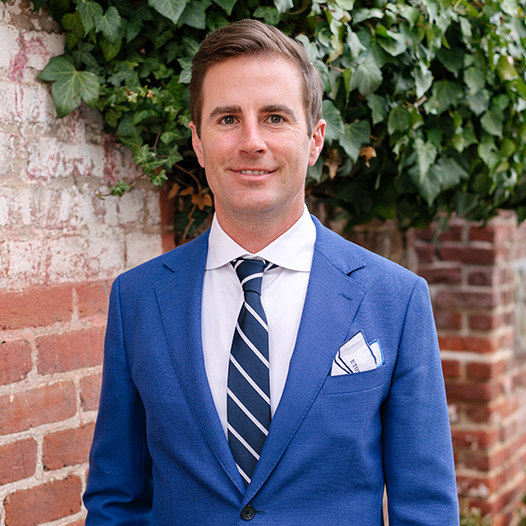 Can juvederm be reversed?
Can juvederm cause blindness?
Does juvederm dissolve over time?
Does juvederm look natural?
Does juvederm soften up?
How long after Juvederm will I see results?
How long does Juvederm last?
How many syringes of Juvederm do I need for marionette lines?
How much is a syringe of Juvederm?
Is Juvederm covered by insurance?
Is Juvederm expensive?
What to expect after Juvederm injections?
Whats the difference between Botox and Juvederm?
What is Juvederm?
Is one syringe of Juvederm enough for lips?
Is Juvederm better than Botox?
Does Juvederm work immediately?
Can Volbella be used under eyes?
Can you massage Volbella?
Does Volbella last longer than Juvederm?
How long does Volbella really last?
How long will Volbella swelling last?
How many syringes of Volbella do I need for lips?
How big is a syringe of Volbella?
Does Volbella work right away?
Is Volbella better than Juvederm?
Is Volbella more expensive than Juvederm?