What is Breast Cancer Reconstruction?
Breast cancer reconstruction is done to restore one or both of the breasts to a more natural shape, size, and appearance following mastectomy or lumpectomy. There are several types of reconstructive surgery options available today to help women restore a more natural breast appearance so they can feel more like themselves again.
I am over the moon with my results from Dr. Willis after a breast lift and an abdominoplasty. Dr. Willis and his team are so easy to work with. He listened to what I wanted and gave me beautiful results- better than I could have even hoped for. If you're thinking about getting a procedure done with Dr. Willis my advice would be DO IT!
Nothing but praise for Charlottesville Plastic Surgery. Dr. Willis explained everything he needed to do clearly and his work was top-notch. When needed he made an immediate referral for me and explained exactly what I would expect from that. Great communication, efficient office.
Dr. Willis and his staff couldn't be more helpful and supportive. This has been the most pleasant experience and I am so pleased with the results and it's only been a week. The staff at the surgery center as well was wonderful and put all my fears to rest. I highly recommend anyone who is thinking of a procedure Dr. Willis and his staff provide you with all the information you need. Wish I had done it sooner.
My experience with Dr. Willis was amazing and I highly recommend him if you're looking for a skilled plastic surgeon and beautiful results! His technique is flawless and my results are incredible! I feel so beautiful, confident, and comfortable in my own skin. Do yourself a favor and book a consultation with Dr.Willis!
Who is a Candidate?
You may be a good candidate for breast cancer reconstruction if you are able to cope well with your cancer diagnosis and treatment plan, do not have any additional conditions that may impair healing, and have a positive outlook for restoring your breast appearance. Contact us today to speak with Dr. Willis regarding your health history and breast reconstruction goals.
The Breast Cancer Reconstruction Procedure
Breast cancer reconstruction is a decision that should be individualized for each patient. There are multiple surgical options that can be tailored to your individual desires and breast cancer diagnosis and treatment. The two main categories of breast reconstruction include implant-based reconstruction or flap reconstruction.
Implant-Based Reconstruction
During this technique, a breast implant is placed in order to reconstruct the breast. This is achieved through a multiple-step process. The first step is surgery to place a tissue expander which will gradually be filled during office visits until the desired size is achieved. The second step is surgery to replace the tissue expander with a breast implant. Dr. Willis may also reconstruct the nipple-areola or revise other areas of the breast for optimal results.
Flap Reconstruction
Flap reconstruction techniques use the patient's own tissue to create or cover the breast mound. There are many different Flap techniques used, including DIEP flap, which transfers skin and fat from the abdomen to the chest, and latissimus dorsi flap, which uses muscle, skin, and fat from the back tunneled to the chest and leaves blood supply intact.
Oncoplastic Breast Reduction
As a separate option, oncoplastic breast reduction is gaining popularity among women who may suffer from larger or sagging breast and are diagnosed with breast cancer. In this procedure, the plastic surgeon works closely with the breast surgeon to either lift a sagging breast, or reduce the size of a large breast, during the time of lumpectomy breast cancer excision. Insurance will often cover this procedure, including the contralateral symmetry procedure for the unaffected breast. Charlottesville Plastic Surgery will work with your insurance company to get this procedure covered at the time of your breast cancer excision.
Recovery
Following breast reconstruction, you will need to wear a surgical support bra to minimize swelling and support your newly reconstructed breast(s). Dr. Willis will provide you with instructions on how to care for your breasts during recovery. The length of recovery will depend on your particular procedure and the extent of surgery.
It is important to understand that a reconstructed breast will not have the same look, feel, or sensation as a natural breast. Visible incisions lines may always be present. However, many women find that the surgery is worthwhile, as it gives them a feeling of normalcy following cancer diagnosis and treatment.
Contact Us Today
Dr. Willis has trained in multiple forward-thinking techniques in regard to breast cancer reconstruction including pre-pectoral breast cancer reconstruction and oncoplastic breast lift and reductions. Please ask Dr. Willis during your consultation at Charlottesville Plastic Surgery which options may be best for you.
Meet Dr. Willis
With an eye for finding the unique beauty in each individual, Dr. Willis incorporates the most modern techniques with a conservative touch, and strives to build lasting relationships with every patient.
Meet the Team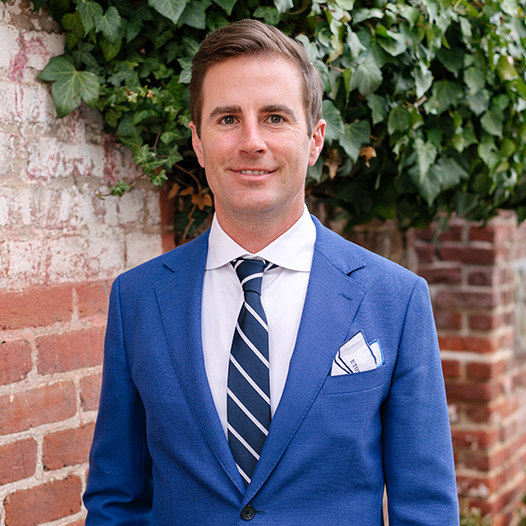 Can I sleep on my side after breast reconstruction?
Can you have reconstruction after breast radiation?
Do I need to wear a bra after breast reconstruction?
Does breast reconstruction look natural?
How long after breast reconstruction can I exercise?
How long does DIEP flap surgery take?
Is a mastectomy considered major surgery?
Is breast reconstruction surgery inpatient or outpatient?
Is it OK to wear a sports bra after breast reduction?
Is there an alternative to breast implants?
How difficult is the recovery from DIEP flap surgery?
How do you massage your breasts after breast augmentation?
How do you shower after breast reduction surgery?
What should I wear after breast surgery?