What is Liposuction?
Do you live a healthy lifestyle that incorporates exercise and a balanced diet, but are still dealing with stubborn pockets of fat? We understand that this can be frustrating, especially after all of the hard work you have put in. Liposuction is a cosmetic procedure that removes excess fat deposits to sculpt and contour the body to help you achieve your aesthetic goals.
Liposuction can be used on many areas of the body, including the abdomen, waist, buttocks, hips, knees, thighs, upper arms, and more.
Who is a Candidate?
Individuals who would like to eliminate stubborn pockets of exercise-resistant fat may find liposuction beneficial. Ideal candidates will be overall healthy, nonsmokers who are at or near their goal weight. It is important that patients understand that liposuction is not a weight loss treatment or a cellulite treatment. If you have a significant amount of weight to lose, diet and exercise are effective options. For more information regarding candidacy, contact our office today to schedule a consultation appointment with Dr. Willis.
I am over the moon with my results from Dr. Willis after a breast lift and an abdominoplasty. Dr. Willis and his team are so easy to work with. He listened to what I wanted and gave me beautiful results- better than I could have even hoped for. If you're thinking about getting a procedure done with Dr. Willis my advice would be DO IT!
Nothing but praise for Charlottesville Plastic Surgery. Dr. Willis explained everything he needed to do clearly and his work was top-notch. When needed he made an immediate referral for me and explained exactly what I would expect from that. Great communication, efficient office.
My experience with Dr. Willis was amazing and I highly recommend him if you're looking for a skilled plastic surgeon and beautiful results! His technique is flawless and my results are incredible! I feel so beautiful, confident, and comfortable in my own skin. Do yourself a favor and book a consultation with Dr.Willis!
Dr. Willis and his staff couldn't be more helpful and supportive. This has been the most pleasant experience and I am so pleased with the results and it's only been a week. The staff at the surgery center as well was wonderful and put all my fears to rest. I highly recommend anyone who is thinking of a procedure Dr. Willis and his staff provide you with all the information you need. Wish I had done it sooner.
The Liposuction Procedure
Liposuction is performed on an outpatient basis using local, IV, or general anesthesia. To begin, Dr. Willis will create small incisions near the treatment area. A cannula, or thin tube, is then placed through these incisions to loosen the fat cells, which are then suctioned out. The procedure can take anywhere from 1-3 hours, depending on the number of treatment areas.
There are a variety of liposuction techniques used today. The main difference is that each technique uses a different technology to assist in the removal of fat.
Ultrasound Assisted Liposuction
Ultrasound energy is used to break apart fat cells and loosen them from the body, allowing for easier removal. One common form of ultrasound assisted lipo includes VASER.
Tumescent Liposuction
This technique involves the use of an anesthetic tumescent solution that is injected into the targeted area to minimize discomfort and bleeding.
Laser Assisted Liposuction
This form of liposuction uses laser energy to loosen fat cells before they are removed.
Suction Assisted Liposuction
Suction assisted liposuction uses a vacuum device to suction fat out of the body. This technique is often combined with the other liposuction procedures.
Recovery
After your liposuction procedure, you may be asked to wear a special compression garment to reduce swelling and support your new body contours. You may also have small, temporary drains placed to collect excess fluid. Overall recovery time may vary depending on the number of treatment areas. However, many people are able to return to work a few days after their procedure. Dr. Willis will give you instructions regarding how to care for your incisions, which medications to take, and when you can return to regular activities.
*Individual result may vary from what is pictured and stated. We require a consultation and cannot guarantee results.
Contact Us Today
Individuals in the Charlottesville, VA area who are interested in liposuction can contact Charlottesville Plastic Surgery today! Our team will be happy to schedule your initial consultation with Dr. Willis to determine the best procedures to help make your aesthetic goals a reality.
Meet Dr. Willis
With an eye for finding the unique beauty in each individual, Dr. Willis incorporates the most modern techniques with a conservative touch, and strives to build lasting relationships with every patient.
Meet the Team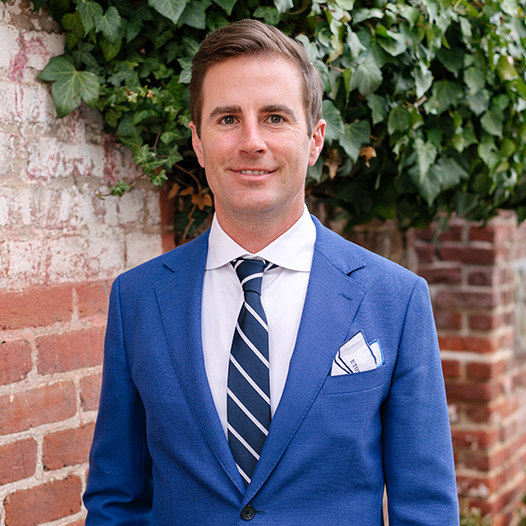 Are you put to sleep for liposuction?
Can I get liposuction if I am overweight?
Can visceral fat be removed?
Does a tummy tuck remove fat?
How can I lose tummy fat fast?
How dangerous is liposuction?
How do I prepare for liposuction?
How long do you need off work after liposuction?
How much fat can lipo remove?
Is there a weight requirement for liposuction?
What do they do with liposuction fat?
Does fat come back after lipo?
Does liposuction get rid of cellulite?
Does liposuction really work?
How can I avoid weight gain after surgery?
How do you shower after liposuction?
How long do you drain after lipo?
Who is good candidate for liposuction?