What is a Breast Lift?
A breast lift is a procedure to raise the breasts to a perkier and more youthful position while restoring a pleasing shape to sagging breasts. Many women choose to undergo this procedure following changes to their breasts due to pregnancy, breastfeeding, weight loss, or aging. Some women may also have drooping breasts due to heredity, and simply wish to achieve a more youthful breast shape.
While the best way to determine if a breast lift is right for you is to speak with a plastic surgeon, you may also determine if you should consider this procedure by asking yourself some simple questions. Do your nipples point downward, are you happy with your breast size when wearing a bra, and are your breasts asymmetrical? Considering these questions may help to clarify whether or not you should consider a breast lift.
I am over the moon with my results from Dr. Willis after a breast lift and an abdominoplasty. Dr. Willis and his team are so easy to work with. He listened to what I wanted and gave me beautiful results- better than I could have even hoped for. If you're thinking about getting a procedure done with Dr. Willis my advice would be DO IT!
Dr.Willis and staff are incredible! They treat their patients with such high respect and make you feel right at home during your procedure. They are experienced and dedicated to making things right. You leave the office feeling really good about yourself and the work they've performed! I've had Fillers and Botox but would recommend anything!
Dr. Willis and Leah have been so great to me in my cosmetic surgery experience. They always answer my questions, they are so kind. I couldn't see myself going to anyone else.
Dr. Willis did a wonderful job with my surgery. He explained everything very well beforehand so I knew what to expect throughout the process. I would highly recommend Dr. Willis for any plastic surgery procedures. His patient care coordinator Leah is excellent and always available to assist with any questions and concerns.
Who is a Candidate?
Healthy individuals who are bothered by sagging breasts that have lost shape or volume can often benefit from a breast lift. Ideal candidates will be at a stable weight, be nonsmokers, and have realistic expectations for the outcome of their procedure. It is important to understand that a breast lift cannot significantly change the size of your breasts. If you are looking to improve the projection and fullness of your breasts, a breast augmentation may be a better choice. To learn more, contact our office today to schedule a consultation appointment.
The Breast Lift Procedure
The breast lift procedure can be achieved using a variety of different incisions. The one that is right for you will depend on the amount of excess skin and tissue that needs to be removed, your individual anatomy, and your personal goals.
Crescent Lift
This incision may be used for patients who have a small amount of laxity that needs to be corrected. A small incision will be created around the top half of the areola.
*Individual result may vary from what is pictured and stated. We require a consultation and cannot guarantee results.
Donut Lift
This technique is used for women who are experiencing a mild amount of sagging. A circular incision is created around the entire edge of the areola. A donut lift can also be a good option for reducing the size of the areola.
Lollipop Lift
A lollipop lift corrects moderate sagging and provides more extensive breast reshaping. One incision will be created around the entire edge of the areola, while another will be created that runs vertically from the bottom of the areola to the inframammary fold.
Anchor Lift
This lift is best for dramatic reshaping to correct extensive breast sagging. One incision will be created around the edge of the areola, while another incision will be created vertically from the areola to the breast crease. Then, a third incision is created along the inframammary fold.
Recovery
Following your breast lift procedure, you will experience some soreness and swelling. Pain medication can help to keep you comfortable. You will need to wear a special support bra to help minimize swelling and support your new breast contours. You should take it easy for the first few days and avoid exercise for 2-6 weeks. Dr. Willis will provide you with instructions regarding how to care for your breasts during recovery to ensure the best possible results.
Contact Us Today
To learn more about breast lift surgery, contact Charlottesville Plastic Surgery in Charlottesville, VA today. Double board-certified plastic surgeon, Dr. Willis, is highly skilled in breast procedures to help you achieve the beautiful, natural-looking results you desire.
Meet Dr. Willis
With an eye for finding the unique beauty in each individual, Dr. Willis incorporates the most modern techniques with a conservative touch, and strives to build lasting relationships with every patient.
Meet the Team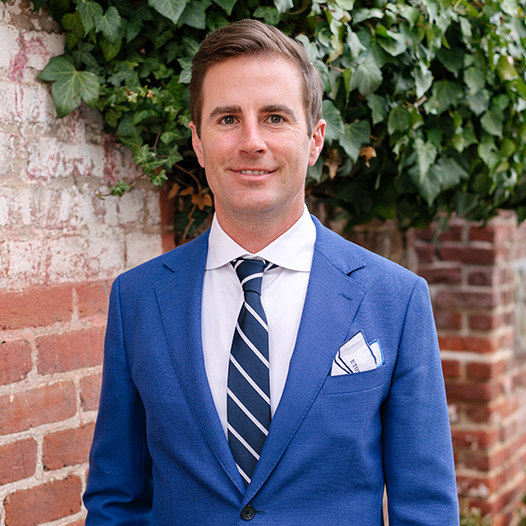 Breast Lift FAQs
Is a breast lift covered by insurance?
Do I need a breast lift or just implants?
Do you lose sensation with breast lift?
Do you still have feeling in your nipples after breast lift?
How do you shower after a breast lift?
How long do breast lift results last?
How long does a breast lift last?
How long does a breast lift take?
How painful is a breast lift?
How soon after breast lift can I exercise?
Is getting a breast lift safe?
What is a crescent breast lift?
What types of breast lifts are there?
Will a breast lift reduce cup size?
Will a breast lift remove stretch marks?
Will breast lift affect breastfeeding?
Does a breast lift cost more than implants?
Does a breast lift leave scars?
Does a breast lift make your nipples less sensitive?
Does insurance pay for breast lift?